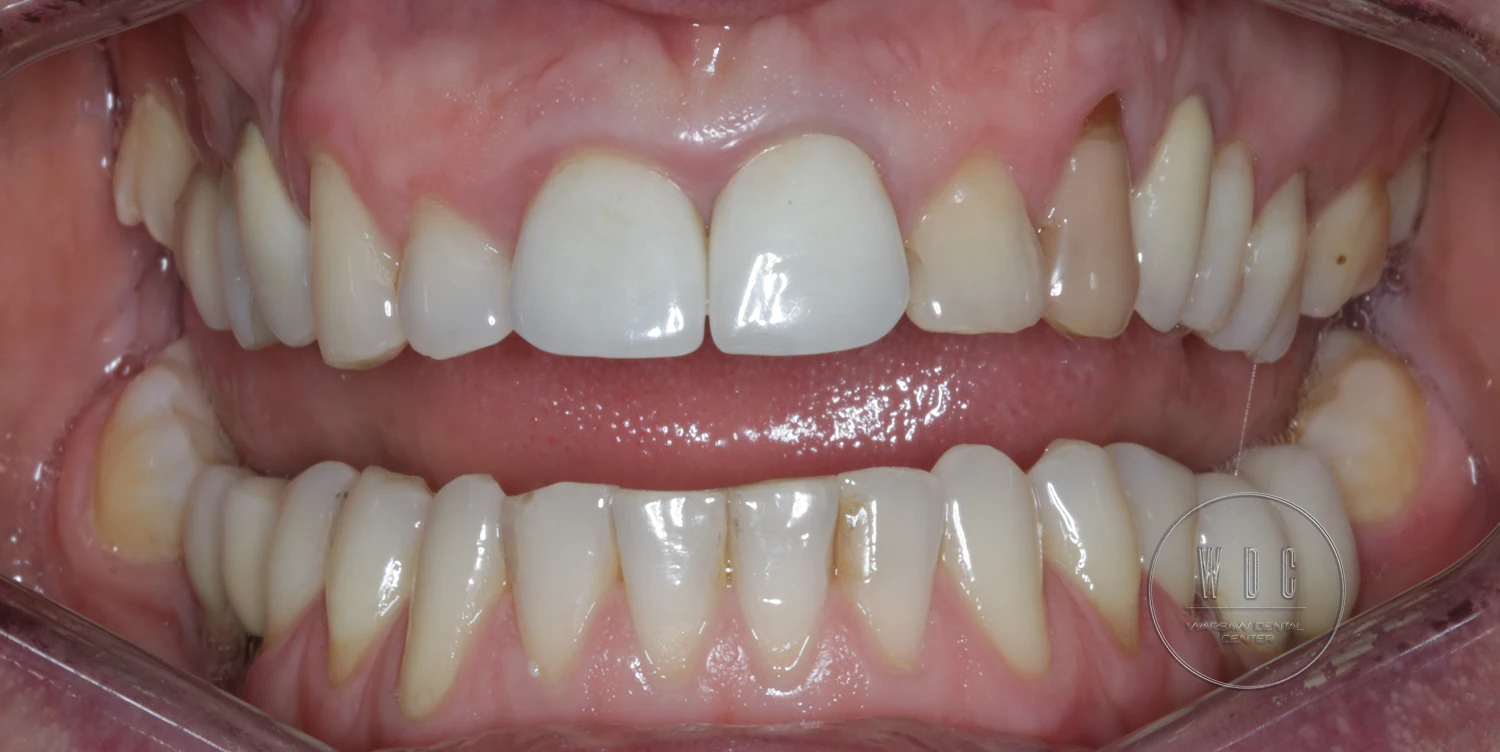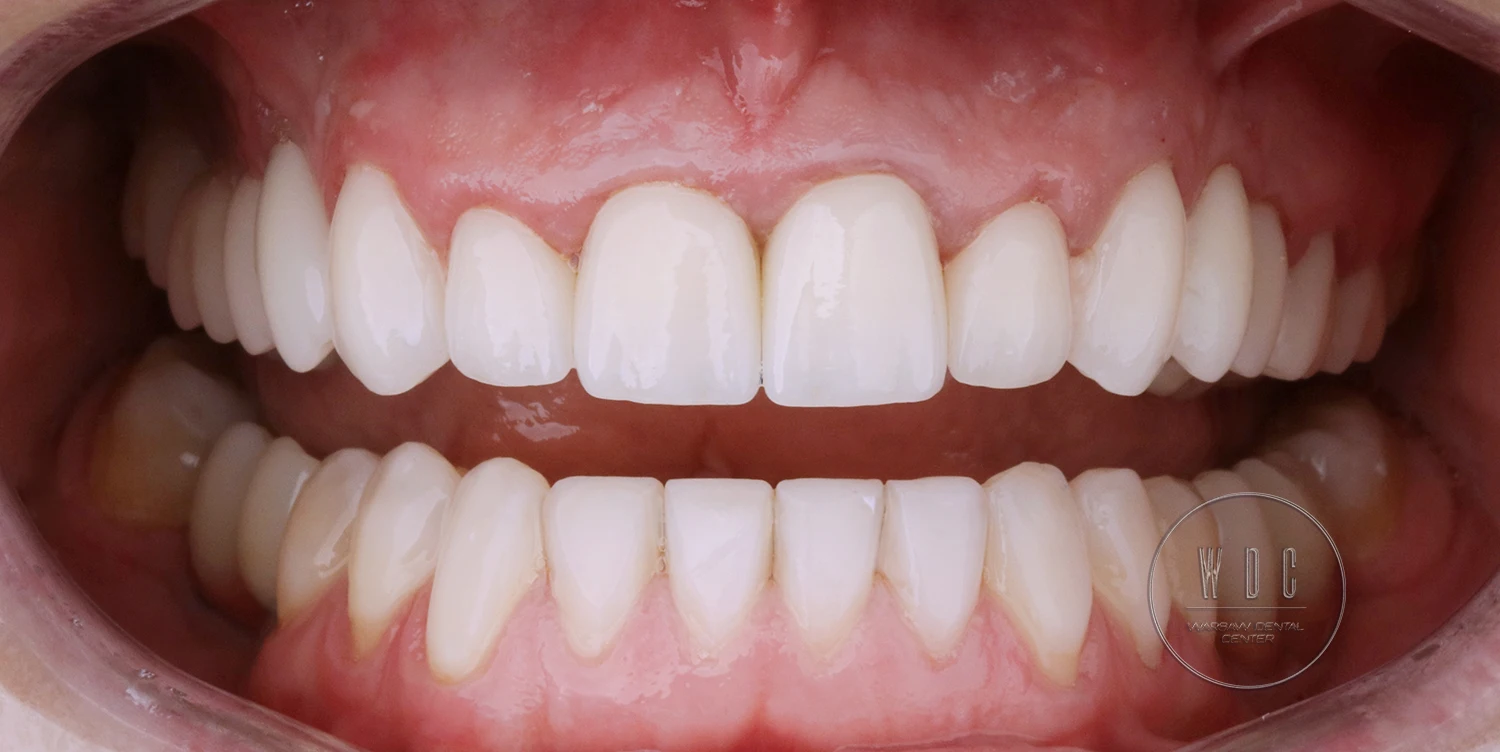 "The patient looked for a more aesthetic and functional solution for his teeth. However, the crowns on the implants, which were placed imprecisely, caused problems by collecting food remnants and other contaminants.
He was recommended a modern reconstruction method based on the "minimally invasive" approach, which focuses on preserving as much of the healthy tooth as possible. This method begins with thorough tooth hygiene, followed by conservative and endodontic treatment. Orthodontic treatment was used to improve the alignment of the teeth.
After effective muscle deprogramming, a wax design of the teeth was made, which is the basis for further action. Various methods were used, such as implant-supported crowns, veneers, onlays and, where possible, conservative composite restorations.
The presented results are based on the experience of one of our clinic's patients. The final effect may vary depending on the specific case, patient characteristics and compliance with the recommendations immediately after the procedure."
Doctors: M.D. dentist Urszula Leończak, dentist spec. ort. Izabella Michalak