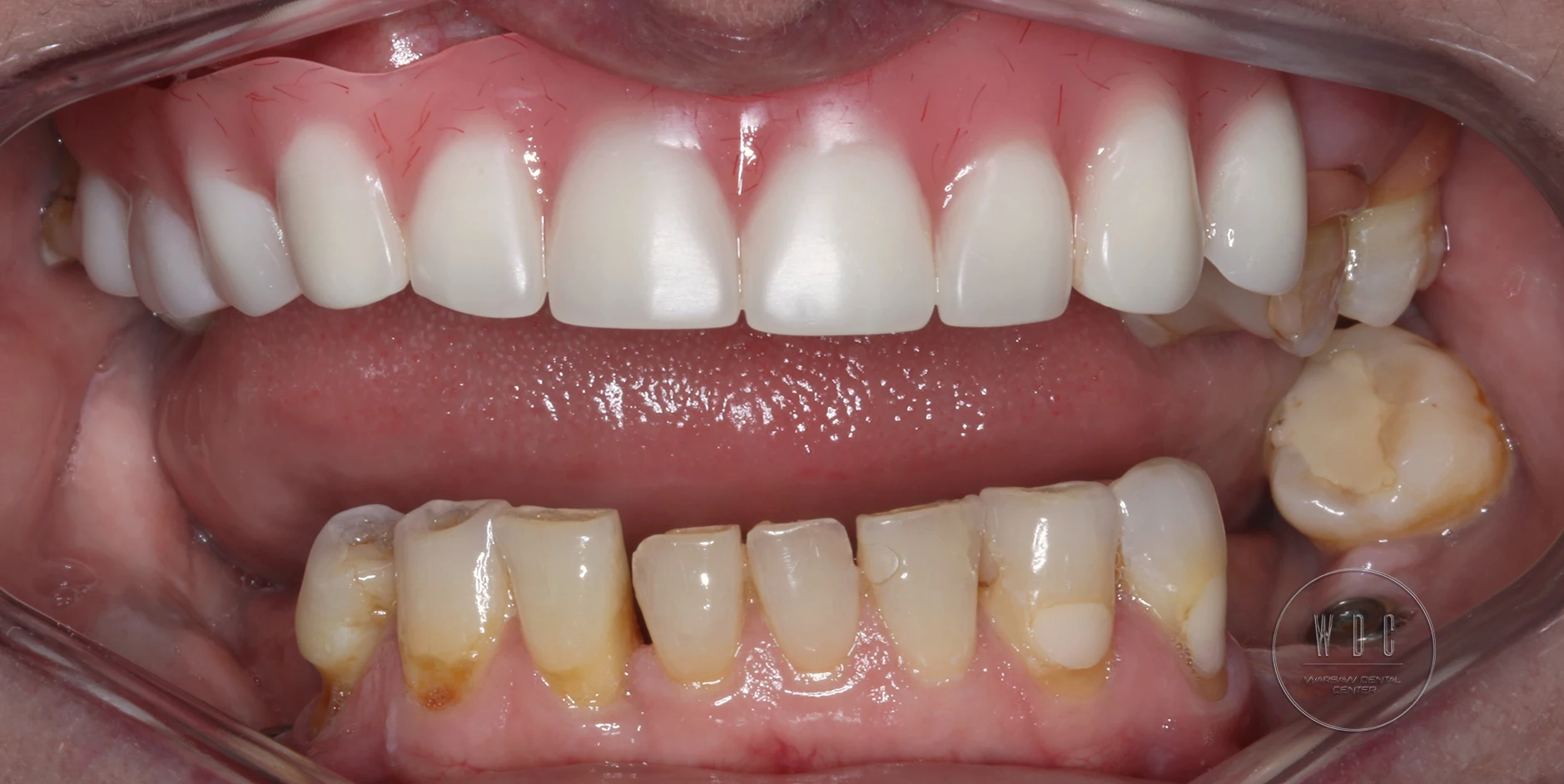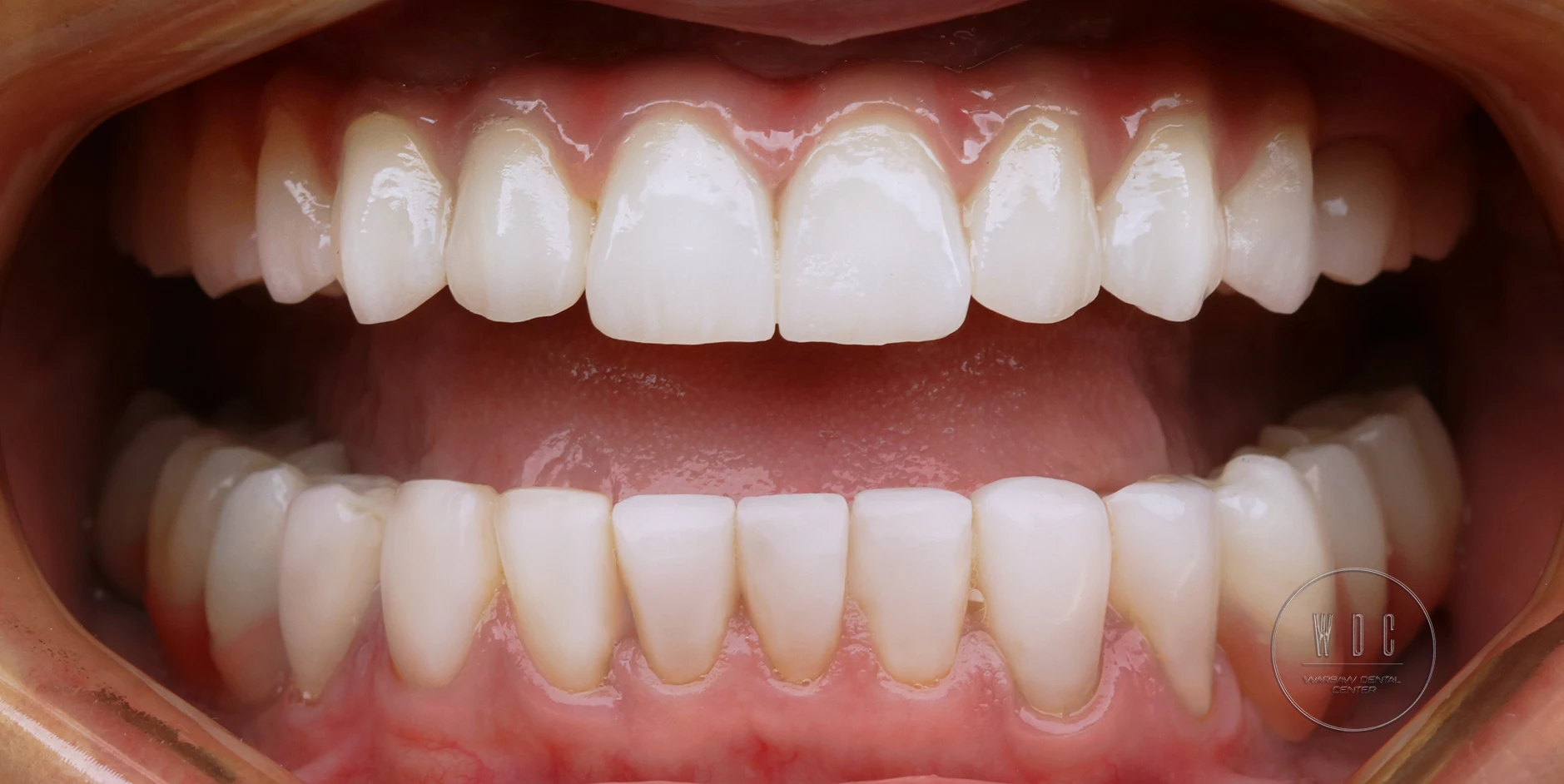 A patient of our office had been struggling with the problem of an uncomfortable upper denture for a long time. Her dissatisfaction made her decide to change her smile.
Our dental team proposed an individual treatment plan, after preparing detailed documentation in the form of photos and a diagnostic visit. In this case, the key element was implantation in the upper part of the mouth, taking into account previous implants in the mandible.
In the upper part of the mouth, permanent restorations made of a combination of ceramics and titanium were used, and in the lower jaw, ceramic crowns with a pink gum effect were used, which allowed for the most natural appearance. The existing teeth in the lower jaw were rebuilt using a minimally invasive technique, using a composite material, which allowed the preservation of the maximum amount of natural dental tissue.
Please note that the treatment effects presented will vary depending on the individual case.
Doctors: M.D. dentist Urszula Leończak, dentist Aneta Zmorzyńska, dental surgeon Bartosz Leończak